Top Travel Destination Rankings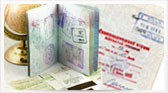 How Destinations are rated and ranked on the "Great Destination" and "Value for the Money" scales
These ratings and rankings are based on evaluations by thousands of travelers. Destinations are rated (and ranked) on a five star scale (5 = very high; 1 = very low) on two dimensions. The first, Great Destination, summarizes evaluations by visitors on the degree to which they especially like the places they recently visited. Some destinations receive such high marks that they get a five star plus rating because they have virtually no poor ratings.
The second dimension, Value for the Money, measures the degree to which visitors feel they got good value for what they paid, not that it is a cheap place to visit.
Destinations are ranked from top to bottom but places that receive a similar number of stars typically are very close in the ratings. Most destinations receive better scores on the Great Destination scale than on Value for the Money.
Use the up and down arrows to change the rank order for either of the scales, i.e., for top to bottom or bottom to top.