Packing Light, Packing Right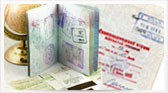 Choosing the right clothes and other items to pack makes for a smoother and more enjoyable trip, whether for leisure or business. Carrying the right number of items — not too many, not too few — is important, too.
Which suitcase?
The first decision is choosing the best suitcase or suitcases for the trip. If you are driving, you have more options, related to how much baggage you want to carry to and from the car. But, if you are using public transportation, you need to consider what is practical for each mode, as well as what you can handle comfortably, preferably without recourse to porters.
If you are traveling by air, take the size of your aircraft into consideration when deciding what to carry with you into the cabin. Broadly speaking, on a standard-sized jet, you can take a medium-sized or small roll-on with you, along with a small item such as handbag or laptop computer. Your carry-ons have to fit under the seat in front of you or in the overhead bins.
For smaller aircraft, you may have to "gate check" a carry-on, usually depending on the bag's size. This means depositing the case with a handler or on a baggage cart just before you board and often, but not always, picking up the carry-on just as you exit the plane. In some cases, airlines handle gate-checked carry-ons like checked luggage and deliver the bags to the same carousels where checked bags are dropped off. This is especially important if you plan to carry breakables in your carry-on. If you will be on small planes, your best recourse is to ask your airline what its procedures are for carry-ons. Ask before you pack.
One more point: Flying out of U.K. airports is a unique situation, with rules set by the airport authorities there, not the airlines. At of this writing, air passengers are limited to one carry-on per person. In other words, if you want to travel with a small roll-on, your handbag, laptop, briefcase or any other smaller item must be inside the larger carry-on. Also, the roll-on must be modest-sized (no more than about 22 x 18 x 10). An oversized bag will be checked. These rules apply to your carry-ons even if you are only catching a connecting flight in the U.K.
Master packing list
It is easy to forget the simplest things when packing for a trip. Like sunglasses, an umbrella, or a swimsuit. Even if you travel frequently, you can forget some items, especially if you are taking several quite different trips in succession.
To avoid these annoyances, prepare a personal master packing list. A master list works like this: You make a list of absolutely everything you ever took on a trip or might ever need to take, and then put this list where you can find it when you have to pack suitcases.
You will use this list as a cheat sheet. It forces you to consider whether or not you will need each listed item. In other words, it allows you to decide what NOT to take as well as ensuring that you remember the essentials.
The list: Essentials
You cannot make the trip without some items. They include some or all of the following: money (and travelers checks, if you use them); the currency of your destination if outside the United States; the form of identification appropriate to the trip such as passport, visa and/or drivers license; credit cards; travel documents; travel insurance documents; health certificates for some overseas trips; vital telephone numbers relevant to the trip; spare eyeglasses; prescription sunglasses; prescription drugs or other meds as needed. Bear in mind you will have to show a photo ID to board an airplane even if traveling domestically.
If this is a business trip, the essentials may include the laptop, lots of business cards, pens, cell phone, notebooks and any printed materials or goods related to the trip's purpose. Gifts for colleagues might be on the list, too.
For a leisure trip, the cell phone may be just as important, but other essentials, depending on what makes a trip complete for you, might include camera, film if you still use it, spare camera battery, gear to recharge batteries including travel plugs for overseas electrical outlets, voltage adapter, travel alarm, travel journal.
For any trip, consider bringing a good book, the iPod or other entertainment for tedious hours waiting to board planes, trains, etc., plus the hours of travel themselves. You also might need food to survive a domestic flight — or as a backup if visiting a destination where food can be unpalatable. Finally, put luggage tags on every bag you travel with, and remember you cannot lock your checked baggage when traveling within or from the United States unless you use TSA-recognized locks, meaning locks security personnel can open with a master key rather than by cutting the lock.
The list: Personal items
For any trip, you will need some toiletries and, of course, suitable clothing. The latter could include the clothing and other gear appropriate to sports activities you plan to pursue at the destination.
As for toiletries, the basics are easy to figure out, but include them on your printed list anyway. It is amazing how easy it is to leave a toothbrush or hairbrush behind. In addition, include the items, such as a flashlight, insect repellent or a washcloth, that are appropriate to limited types of trips.
Sports gear might include running shoes, tennis racket, ski boots and skis, golf clubs and the like. The clubs and skis are cumbersome to travel with, so you might consider shipping them ahead.
About your clothes: List every type of shoe you might need — sandals, sneakers, loafers, dress shoes, hiking boots, high heels, slippers, etc. — as well as every type of garment regardless of seasonality, including coats, shirts, jackets, sweaters, T-shirts, skirts, slacks, shorts, women's hose, socks, underwear, sleepwear and bathrobe. Also, swimsuits, workout clothes, ski clothes and the like.
Accessories include hats, scarves, gloves, and ties
Miscellaneous items may be as varied as umbrella, a flashlight or skirt hangars. It is surprising how many hotels don't keep skirt hangars in their closets.
As noted, this is a master list. You will use it as a guide when deciding what to carry. Although the list is long and comprehensive, it actually will help you prevent overpacking.
Much depends on your destination. For example, you probably don't need to carry so many toiletries or other things if visiting immediate family. Similarly, a well-supplied four- or five-star hotel will provide some toiletries, a bathrobe and slippers, iron, hair dryer and hangers — even those skirt hangers.
How to pack
If traveling by air, most of the items identified as essentials will have to travel in your carry-on, your handbag or briefcase or in your pocket. You won't want to risk having the airline lose or damage most of them. In addition, jewelry must travel with you. Brides sometimes hand carry their wedding dresses. Most breakables, unless they can be secured in checked bags, also should travel with you.
However, if you have any liquids weighing more than three ounces, such as wine or perfumes, you have no choice but to check them or leave them behind. On the other hand, U.S. and Canadian security authorities allow you to carry small containers of up to three ounces of various liquids and gels — toothpaste is a gel — onto an airplane, provided you put all these items into a single, one-quart, zip-lock see-through plastic bag and you pull this plastic bag out of the carry-on for viewing by security personnel at the security checkpoint.
Policies in the European Union and a few other European countries are similar. Rules vary more widely elsewhere, and some countries won't allow you to carry any liquids into the cabin including two in the Caribbean: Jamaica and St. Lucia.
U.S. and Canadian rules exempt some liquids from the three-ounce rule: baby formula, mother's milk, prescription drugs and other items for medical purposes. See www.tsa.gov/travelers/airtravel/specialneeds/index.shtm or www.catsa-acsta.gc.ca/english/travel_voyage/list.shtml
For more details on rules in other countries, start with www.britishairways.com/travel/liquidbaggagereview/public/en_gb.
Consider wearing your best outfit on the airplane, and tuck a toothbrush and a couple of tide-you-over items of clothing in the carry-on just in case the checked bag arrives late.
If you are not traveling by air, the items deemed essential, valuable or breakable still deserve the most care in packing, storage and safekeeping. Pack them where you can find them easily and in the suitcase you can protect most easily. Even on a train, for example, you may be leaving a larger bag in an open-sided storage area, accessible to all. Take the valuables to your seat.
Also, to make things a little easier in case your credit cards, bank card, passport or other IDs are lost or stolen, make a Xerox copy of each (the inside front pages in the passport) with emergency phone numbers, and place those copies out of sight of others, but in a place other than where you carry the cards and ID documents. This will make it easier to cancel cards and replace IDs on the road if you have to.
Final selections
All decisions about clothing and accessories — except for one's own bridal clothes, for example — are judgment calls.
Consider the type of trip you are taking, however, before packing expensive jewelry or even your nicer clothes. You would rather devote yourself to the travel experience than spend too much energy protecting possessions.
Also, at some destinations, fine clothing would be roughly used due to weather or travel conditions. For humid climates, select your quick-dry cottons or other quick-dry garments.
Broadly speaking, you can figure you don't need more outfits than days you will be traveling. Select your jacket, sweater and other items in colors that allow you to mix and match and so you can dress in layers if necessary.
Working from the master list, lay out all the items you think you will need. You might do a trial run, seeing if all of the items fit in the cases you selected, with the valuables in the right bags, as well.
This may sound like a novice's exercise, but travel veterans do this, too, especially when trying out new luggage, trying out ways to travel lighter or preparing for an unusual journey.
After a test run, you'll know how much bulk to eliminate, and then, it is a matter of deciding what you can most easily live without.
Maybe you will be carrying gifts or other items that will stay at the destination. If not, depending on type of trip and the destination, be sure to leave a little space or a lot of space in your luggage for souvenirs.
See our sample Master Packing List here, then personalize it for all your future trips.