Safest Cities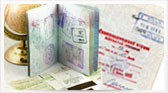 Sightseeing attractions, the activities, the nightlife or the sheer beauty of the place help determine if a city is a desirable choice for your next vacation. Safety can be a factor, too, but how do you judge that before booking the trip? To a degree, you will rely on the same sources that help you envision the fun you might have — travel agents, tour operators, friends or family who have visited the places you are considering.
But, there are professionals who regularly assess the elements that make a city a good place to either visit or live. They look at all sorts of factors including the quality of the infrastructure, health care and cultural activities, as well as crime rates and susceptibility to terrorism. Their lists of the best cities are included at the end of this article.
Broadly speaking, Australian, Canadian, western European and New Zealand cities top these lists. When the emphasis is solely on safety, Japanese cities rise dramatically in the charts.
Mercer Research
The U.S.-based Mercer, provider of consulting and investment services, prepares an annual quality-of-living study covering cities worldwide. While quality of living is not strictly about the risks of crime or terrorism, there is a correlation between a good infrastructure or health care and crime; if there are enough resources in a society to maintain bridges or tend to the sick, fewer people are in such bad economic straits that they turn to crime.
After looking at 215 cities for its 2007 survey, Mercer placed Switzerland's Zurich and Geneva in the top two spots, followed in a tie by Vancouver, B.C., and Vienna, Austria. That pair was followed by another tie: Auckland, New Zealand, and Dusseldorf, Germany.
After a further string of cities in Canada, Europe and the South Pacific, the first U.S. city, Honolulu, turned up as No. 27 and tied with the Irish capital Dublin. The list of 50 top-rated metropolises includes other American cities scattered at about the same level as such European sites as London and Paris, plus Singapore and some Japanese cities.
Besides Honolulu, the U.S. cities making the top 50 list were, in order, San Francisco, Boston, Chicago, Washington, Portland, Ore., New York and Seattle.
Already, a few things should be clear, as follows: Quite a few cities are considered to offer a better quality of life than many of America's popular destinations. On the other hand, the differences between the cities rated No. 1 and No. 50 are not all that great. Milan, Italy, and Seattle, Wash., which are not especially scary places, tied for last on this list. Also, a city needn't top this list to be desirable and popular; travelers are drawn to places with a lot of buzz and a certain edge — or put differently, those quiet, buttoned-down places can be a little boring.
The Economist
Because lists are tantalizing — and it is a good idea to review multiple sources, we'll also look at the Economist's most recent list of the world's most livable cities, developed by the Economist Intelligence Unit. Dated in late 2006 but released in mid-2007, it placed Vancouver, B.C., in the top spot, followed in order by Melbourne, Australia; Vienna; Perth, Australia; Toronto, Ontario; Adelaide and Sydney in Australia; Copenhagen, Denmark; then Geneva and Zurich.
The last 10 of the 132 cities rated by the Economist included a once-popular tourist destination, Kathmandu, Nepal's capital, a destination that is now recovering from a decade of political turmoil and will probably fare better in future surveys. Algiers in Algeria was dead last for livability.
As with the Mercer research, the Economist wasn't preparing a list of safest cities, but the list was indicative of safety anyway. The publication said the top cities made the grade because of low crime rates, relative stability, a low terrorism threat plus well-developed transportation and communications infrastructures.
Safest cities
Occasionally, Mercer has ranked cities specifically for safety as part of its annual quality-of-living study. The last such safety survey was dated 2003 so is a bit out of date. Nevertheless, results are suggestive, and things would not have changed much since then.
On that last safest-cities list, all of the top 24 cities were in Japan and western Europe (none in southern Europe) except for Singapore which also made that list. Luxembourg was No. 1.
At No. 25, Australian, Canadian and New Zealand cities began to show up. The top five U.S. cities were rated at around No. 40; they were Honolulu; Houston; Lexington, Ky.; San Francisco, and Winston Salem, N.C. Other cities with ratings hovering around the same neighborhood included Barcelona, Spain; Birmingham, England; Hong Kong, and Taipei in Taiwan.
Paris rated below these cities but above London which tied with Lisbon, Portugal, and appeared in a cluster with another batch of U.S. cities: Chicago; Cleveland; Minneapolis; New York; Pittsburgh; Portland, Ore., and Seattle.
In this list of 215 cities, the lowest-ranked American places, Atlanta and Washington, were half way down the list, just below Italy's Rome and Poland's Warsaw.
Again, if you are comfortable in any of the rated U.S. cities, there is a raft of other cities around the world where you can find your comfort level, too.
iJet expertise
iJet Intelligent Risk System in Annapolis, Md., a specialist in risk management and crisis management services, gathers intelligence on risk factors for business travelers, expatriates and corporations doing business overseas. As a result, iJet also has a good handle on which cities are low-risk destinations, although the purpose of the research is not related to tourism.
Sarah Slenker, iJet senior security analyst and watch operations manager, said iJet notes low-risk cities based on these factors: low crime rates, low terrorism threat, good health care and a good infrastructure such as buildings in good repair and an effective public transportation system. These factors "all suggest some money in the city and all tend to reduce the crime rate, [which is] really the biggest concern for tourists."
Slenker pointed to a few samples of safe cities, selected from several regions, and discussed the reasons the cities rate well. For example, she said, the "very safe" Helsinki, Finland has "low crime rates and a clean good infrastructure around tourist areas." Similarly, Rekjavik, Iceland's capital, is "very safe, and it has a very small immigrant population" which helps keep crime rates down, she said. At the other side of the globe, Auckland, New Zealand, is "often unnoticed, but the whole country is safe; it has few problems with crime."
In Latin America, she said, Montevideo, Uruguay, stacks up well in its region as well as globally. It has few crime problems and is clean, Slenker said. The quality of policing "is a little lower than in western cities, but it is the kind of place where you are safe most times."
As for the Middle East, Slenker said, Dubai is the safest. Crime rates are low and health care is good. Again, she said, the quality of policing "may lack some of our standards, but there are so many westerners living there, you can find what you need" in the way of assistance.
However, whether in these cities or others, she said, iJet's advice is essentially "the same advice we would offer when you leave the house in your home city," and that is "you should never let your guard down."
Know the basics about crime rates and types of crime most typical of your destination, and know yourself, what makes you vulnerable and how much risk you will tolerate, she said.
For specific suggestions on how to look out for yourself when traveling, see the "Traveling safely" column. Below is a summary of the rankings by the various services.
Worldwide Quality of Living Survey, 2007
Top 25
Source: The Mercer consulting company
Livability Ranking, part of the Worldwide Cost of Living Survey, December 2006
Top 10
Source: The Economist Intelligence Unit, published at www.economist.com/markets/rankings/displaystory.cfm?story_id=8908454
Personal Safety Rankings, part of the Worldwide Quality of Living Survey, 2003
Top 25 rankings, 33 cities
Source: The Mercer consulting company