Selecting a Travel Agent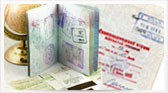 Why Use a Travel Agent
Many travelers assume that the Internet ended the need for travel agents. Not true. Although the number of travel agencies has dropped by more than a third in the past decade, those that remain now book more trips than ever, according to the Airlines Reporting Corporation (ARC). There's a reason. The more expensive or complicated your trip, the more you might need help.
Agents can select the best cruise line, tour operator and quality hotels for the money and also coordinate the many travel suppliers involved to save you time and money. They will recommend places to visit and things to do while there, based on their own experiences and information from databases available only to travel professionals. And if your flight is cancelled, the hotel didn't hold your guaranteed room, or a tour operator didn't live up to its promise, an agent will go into action to get you on another airline, find a different hotel, or help get you get a refund. If you booked by Internet, you are usually on your own when that happens. Agents charge for their services, but your costs may not be much higher because agents get unique deals and have access to services not readily available elsewhere.
How to Select a Good Travel Agent
We provide a listing of travel agencies as a service to travelers but we don't endorse any nor are we responsible for their recommendations. But we can suggest how to judge the agencies you are considering to find the one that will best serve your needs.
Ask a friend or relative! They are always a good source of referrals.
You might want to choose an agency close to your zip code. Though much of your communication will probably be by telephone and e-mail, you may want to drop by for an in-person visit when you plan some of your trips.
Look for an agent with certifications related to the type of trip you will take. Devoting time, effort and money to earn a certificate reflects greater interest in serving clients. CTC (Certified Travel Counselor) after a name means that the agent completed a rigorous training program offered by the Travel Institute (formerly the Institute of Certified Travel Agents). The Travel Institute also offers specialty training for destinations and lifestyle travel. Cruise Lines International Association (CLIA), the industry group representing major cruise lines, provides special training and certifications related to cruising. And many destinations now offer destination specialist certificates for agents who complete their courses (sometimes in cooperation with the Travel Institute). We provide space for travel agencies to list their certifications and specialties. If you contact them, ask to speak with the agents who meet your criteria.
Membership in professional organizations also adds credibility. ASTA (the American Society of Travel Agents), the largest organization representing travel agents, provides services to its members and has a consumer affairs desk you can contact if you have a conflict with an agent. ARTA (the Association of Retail Travel Agents) also represents travel agents. You will also notice chains (AAA, Carlson-Wagonlit and American Express, for example) and consortia listings. The latter are associations that provide services and discounts on selected travel products through member agencies. Chains and consortia have strict criteria for membership, another indication of professionalism of a travel agency. Some better known consortia include Vacation.com (the largest), Ensemble and Virtuoso (serves luxury-focused travel agencies).