Understanding Travel Insurance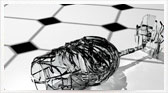 Reading and understanding insurance policies, including travel insurance, isn't much fun for most of us. But, as is true with any insurance policy, you need to ask about what matters most to you in order to find just the coverage you want and then decide whether or not you really need it.
Trip cancellation/trip interruption
This is the most important type of coverage for most travelers, and it can be just plain confusing. If you cancel a trip or have to cut it short, insurers promise reimbursement for your losses but only if you cancel or interrupt a trip for a one of a specified set of reasons, called "covered reasons," which can include things like hurricanes or terrorist attacks. Those covered reasons for cancellation also include your injury or illness and the injury or illness of next of kin. However, be aware that each insurer has its own definition for next of kin; for example, next of kin may — or may not — include live-in partners who are not spouses. In addition, except under certain conditions, insurers don't pay benefits if you cancel because a preexisting medical condition flared up. The expression preexisting condition refers to an ailment for which you were treated within a specified number of days before buying insurance. Sometimes insurers will waive these terms and cover a preexisting condition if you satisfy three requirements: you buy the insurance within a specified number of days after booking the trip, you insure for all nonrefundable trip costs or for all trip costs, and you are well enough to travel at the time of buying the insurance. The ins and outs of the terms surrounding preexisting conditions and waivers also usually apply to the family or traveling companions whose ailments could be a cause for canceling or interrupting a trip. The bottom line is this: If insurance is for you, buy it when you purchase your trip or very soon after to preserve all its benefits. Besides, a timely purchase often is necessary to preserve coverage for a trip disrupted by terrorism or a supplier default.
War, terrorism
If war ruins your trip, you will not be able to file a claim to recover your losses. This is because insurers don't include war on their list of covered reasons for canceling or going home early. A strike also would not be covered if there was some advance warning that the strike might occur. However, some policies cover acts of terrorism, and insurers have broadened that coverage in recent years. This does not mean you can recover your trip investment if you cancel merely because you fear a terrorist attack; there has to have been a terrorist incident that is relevant to your trip. Before 9/11, terrorism coverage meant that the traveler could cancel if a terrorism event occurred at his destination outside the United States. Now most insurers also cover domestic terrorism. Coverage is generally city specific, meaning you can cancel if the event occurred in a city on your itinerary and generally within 30 days before your planned arrival. Some insurers also cover for city of departure. On the other hand, be aware that some insurers won't cover for destinations with State Department warnings in place before your insurance was purchased or where there have been other terrorist incidents in the months before the last 30 pre-travel days.
Supplier failure
Occasionally, tour companies, ship lines or airlines go out of business and leave customers holding the bag, either sitting at home with worthless travel documents or stranded at their destination in need of new tickets to get home. Travel insurers now offer some policies that include coverage for that kind of mishap. This does not necessarily mean you are covered regardless of which tour, cruise or other travel product you buy. Insurers have blacklists, meaning companies whose finances are considered so poor that providing insurance is too risky. Alternatively, at least one insurer, Access America, maintains a "whitelist," meaning a list of specific suppliers whose defaults it will protect you against. One advantage of using a credit card to pay for a trip is that if you have not yet paid the bill for a trip and a travel supplier defaults, you can generally decline payment because you don't have to pay for something you did not get (or will not get, in this case).
Supplier vs. third-party coverage
Cruise lines and tour operators also offer their own insurance plans developed with wholesale insurance specialists. These choices generally cost less than third-party offerings and have a single price for all ages, but they cover less. The big pitfall is that they do not provide default protection for their own business failures. The insurance also may not cover the entire trip when it is a cruise: Most, but not all, cruise lines cover the air fare and pre- and post-sailing ground arrangements, but only if the cruise line made those arrangements. Most do not cover terrorism, but they may include a cancel-for-any-reason provision. This may mean you could cancel for a reason that would not be covered in a typical third-party policy (such as fear of terrorism) and get a partial or full credit against a future trip, but not cash. Finally, some suppliers fund so-called "penalty waiver" programs which look like a kind of insurance although they are not. These programs allow you to cancel for any reason, but many penalty waiver programs stop coverage from 24 to 72 hours before departure, and they provide no coverage if something goes wrong during a trip. In other words, if you get sick the day before departure or have to return home early due to illness, there is no coverage. Some travelers buy both supplier and third-party coverages for the same trip to address all their needs.
Medical evacuation
A comprehensive trip policy can include medical evacuation along with coverage for emergency medical care, cancellation and trip interruption, supplier default and other risks. Evacuation for medical purposes can mean relocation to the nearest appropriate facility rather than to your hometown or the hospital of your choice. However, insurers would typically bring you home when you are able to travel on commercial transportation unless you had to be brought home sooner for medical reasons.
For medical evacuation, there are other alternatives. A number of private enterprises operate membership organizations; the annual membership fee provides assured evacuation in case of medical emergency, and these clubs typically bring members to hometown hospitals or to the hospital of their choice. A list of some of these companies is at the end of this article. Several insurers also offer annual options for medical evacuation protection, but as insurance not as membership programs. Most include medical care in their annual programs while the membership organizations do not. As with trip-specific insurance, when evacuation is required, the insurance companies generally take you to the nearest appropriate medical facility and then bring you home later unless you have to be returned earlier for medical reasons.
In sum
You can buy trip protection from your travel agent, your travel supplier or the insurance agencies themselves. However, if you need more clarity on how a particular program works in real life, get your information directly from the provider of your coverage.
If you are buying insurance, call the insurance agencies. If you are buying a penalty waiver, get your information from the supplier that is funding the offer. And, if you are joining a membership organization for medical evacuation purposes, then it follows you should contact that organization with your specific "what-if" questions. You cannot depend on a conversation with any other sources if there is a later dispute.
Buying Travel Insurance
Travel insurance is not a glamour topic, but it sure can save your bacon. The main reason to buy trip insurance is to protect your investment in nonrefundable trip components in the event you have to cancel or bail from the trip you paid for. In some cases, travel agents and tour operators may simply include insurance as part of an inclusive travel package. More typically though, insurance is an optional extra. When a travel agency offers the coverage and you decline to buy it, you may be required to sign a statement confirming that this was your choice.
Some travelers are logical candidates for coverage, such as senior citizens, travelers buying very expensive trips or individuals with health problems that could interfere with the trip down the line. Insurers, however, argue there is no reason to limit the market by age group or type of trip. After all, they point out, things can go awry for travelers of all ages and regardless of destination. As with any judgment call, not everyone agrees on the value of the coverage. e will not argue here that coverage is warranted on all trips nor can we offer definitive guidelines for determining when insurance is or is not warranted because personal circumstances and preferences vary widely. Indeed, most Americans don't insure their trips. Insurers estimate that only 25% to 30% of U.S. leisure travelers buy coverage. However, before the 9/11 terrorist attacks revealed how quickly travel plans can be upended, the portion buying coverage was in the 10% to 15% range.
Insurance products
Until a few years ago, insurers offered a relatively small number of products to cover a basket of situations presumed to be important for all travelers. Since 9/11, insurers have added products that give consumers more flexibility to buy coverage for just the risks that concern them most. As a result, you can insure against losses stemming from wrecking a rental car, for example, or you can buy identity theft protection, meant to assist you in protecting your identity if your ID or credit cards are stolen while you travel. But these are not the high-demand travel insurance features.
Broadly, there are four coverage categories, listed below, all of which may be bundled in a single policy. Or, you can often buy only one or two of these coverage types, based on need.
Emergency medical care.
Evacuation for medical reasons.
Lost, stolen or damaged baggage.
Trip cancellation or trip interruption.
It is fairly obvious what the first three categories are about, but the fourth — coverage for canceled or interrupted trips — is both the most important for most travelers and the one that is most misunderstood. In the trip cancellation/trip interruption category, you can find policies that protect your investment if you cancel or cut a trip short for specific "covered reasons" such as death, disruptive weather, illness, financial failure of a travel supplier, terrorist attacks and a number of other situations. However, insurers report, cancellation due to illness is by far the most common reason travelers file claims.
To learn about the various types of coverages in greater detail, see "Understanding the Basics of Travel Insurance" in the Trip Planning Information tab on the home page of www.besttripchoices.com.
Finding coverage
You can buy travel insurance from travel agents or from travel suppliers such as your tour operator, cruise line or airline. Also, you can buy directly from the insurance providers or shop on line at one of several Web sites that aggregate and compare offerings of numerous insurers.
There are several reputable insurers in the market, and your travel agency probably focuses on selling only one, or maybe two, that cover most travelers' needs. Some travel suppliers (cruise lines, tour operators, etc.) sell insurance tied to their own travel products. Their policies generally cost less than third-party choices, but they cover less. The big pitfall is that a supplier policy cannot protect you if the supplier goes into default before providing the trip you bought. Also, some supplier coverage is not real insurance, but self-insurance that merely lets you recover cancellation penalties if you change your mind about taking a trip.
If you want more choices, there are several aggregator Web sites (such as InsureMyTrip.com, QuoteWright.com and SquareMouth.com) that seem made for this kind of information gathering. These vendors also sell the insurance, but beware: It is tempting to go for the lowest-priced premium without recognizing the extra value a higher-priced policy might give you. The insurance providers describe their products more fully at their own Web sites (see list below). They also usually offer more products with more specialized coverages than the aggregator sites are able to offer.
Travel agents and other sellers of travel don't claim to be insurance experts, and Web sites aren't intuitive enough to anticipate unique concerns. In all cases, if you want to be certain that specific kinds of situations are covered, call the insurance agencies directly on their toll-free lines.
Finally, if insurance is for you, you'll need to conclude your research and make the purchase within about 10 days of booking your trip. Insurers' requirements vary, but you may lose some of the benefits of your policy if you wait too long to act.
---
The following is a list of U.S. and Canadian travel insurance sellers. The list is not meant to be exhaustive.
Name: Access America
Toll-free number: (800) 284-8300
Web address: www.accessamerica.com
Name: AIG Travel Guard
Toll-free number: (800) 826 1300
Web address: www.travelguard.com
Name: CSA Travel Protection
Toll-free number: (800) 348-9505
Web address: www.csatravelprotection.com
Name: GlobalCare Insurance Services Inc.
Toll-free number: (800) 821-2488
Web address: www.globalcare-lynnfield.com
Name: iTravelInsured, Inc.
Toll-free number: (866) 347-6673
E-mail: Service@itravelinsured.com
Web address: www.itravelinsured.com
Name: M.H. Ross Travel Insurance Services
Toll-free number: (800) 423-3632
Web address: www.mhross.com
Name: RBC Insurance
Toll-free number (U.S.): (866) 307-5757
Toll-free number (Canada):(800) 387-4357
Web addresses
United States: www.rbctravelprotection.com
Canada: www.rbcinsurance.com/travel
Name: Travelex Insurance Services, Inc.
Toll-free number: (800) 228-9792
Web address: www.travelexinsurance.com
Name: Travel Insured International
Toll-free number: (800) 243-3174
Web address: www.travelinsured.com
Name: TravelSafe Insurance
Toll-free number: (800) 523-8020
Web address: www.travelsafe.com
---
The following is a list of firms that specialize in medical evacuation services for their members. The list is not meant to be exhaustive.
Name: AirMed International, LLC
Toll-free number: (800) 356-2161
Web address: www.airmed.com
Name: MedjetAssist
Toll-free number: (888) 256-5508
Web address: www.medjetassist.com/trip
Names: SkyMed International Inc.; SkyMed International Florida Inc,: SkyMed Virgin Islands Inc.
Toll-free number: (800) 475-9633
Web address: www.skymed.com