Using The Site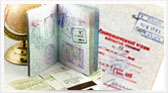 Best Trip Choices is a very unique trip planning website dedicated to ensuring that your next trip is one of the best ever. Its distinctive features include:
Plog Travel Personality Quiz: Validated with over 30 years of research, Dr. Plog's quiz is brief and fun. You'll be surprised at what you'll learn about yourself.
Find Destinations that Match Your Personality and Pocket Book: Based on the evaluations of thousands of travelers, we rate the appeal of nearly 600 rated and ranked destinations to travelers with personalities like just yours. Plus… in addition to ranking destinations according to how much others with your personality say they like the destination we rate and rank the destinations on value for the money—a totally unique feature of Best Trip Choices.
Trip planning information: Accurate destination descriptions, original articles and links to other sites help you plan better trips. Our regular newsletters provide access to great travel bargains. Don't forget to sign-up.
To get started, take the scientifically validated Plog Travel Personality Quiz to learn about yourself and what kinds of destinations you will probably like the most.