Let's Get Started

Take the Travel Personality Quiz: Validated with over 30 years of research, Dr.Plog's quiz is fast and fun! You'll be surprised with what you'll learn about your inner traveler! It takes less than 5 minutes to complete, and at the end, you'll find out your "Travel Personality," which describes you and how you like to vacation! Pretty fun, right?
Find Destinations that Match Your Personality and Pocket Book: Based on the evaluations of thousands of travelers like you, we rate the appeal of over 600 destinations. In addition to ranking Top Destinations according to personality, we also rate and rank destinations on Value For The Money, a totally new feature of Best Trip Choices!
Join the Best Trip Travelers:Connect with other travelers with the same Travel Personality as you, post pictures and videos of your trips, engage in destination discussions, and much more! The community is a great place to learn about destinations, make friends, and share your experiences.
To get started, take the scientifically validated Plog Travel Personality Quiz to learn about yourself and what kinds of destinations you will probably like the most.
Featured Destination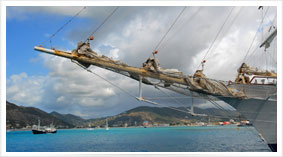 St. Maarten/St. Martin
The two-tone name, St. Maarten/St. Martin, immediately reveals something singular about this island: Long ago, it was split between two colonial powers and so, today, offers the North American tourist access to two European cultures in a uniquely small (37 square miles) space close to home.
The island is noted for its carnivals and, on the French side, the French-influenced cuisine. It is a leading Caribbean sailing venue, with the St. Maarten Heineken Regatta its signature event. The island also is host to key fishing competitions, the Marlin Cup and the St Martin Billfish Tournament.
The carnivals, as well as other festivals, casinos and nightclubs, promise several types of entertainment appealing to varied tastes. The Dutch Carnival alone encompasses parades, calypso competitions, reggae shows and more than 100 stands serving traditional food. As tourism officials say, no visitor remains a mere observer during the event's 17 days.
For more information on the St. Maarten/St. Martin, such as and things to see and do, click below and see what our renowned Editorial Director Nadine Godwin suggests as the best things to see and do based on your personality type.
My Travel Corner