Let's Get Started

Take the Travel Personality Quiz: Validated with over 30 years of research, Dr.Plog's quiz is fast and fun! You'll be surprised with what you'll learn about your inner traveler! It takes less than 5 minutes to complete, and at the end, you'll find out your "Travel Personality," which describes you and how you like to vacation! Pretty fun, right?
Find Destinations that Match Your Personality and Pocket Book: Based on the evaluations of thousands of travelers like you, we rate the appeal of over 600 destinations. In addition to ranking Top Destinations according to personality, we also rate and rank destinations on Value For The Money, a totally new feature of Best Trip Choices!
Join the Best Trip Travelers:Connect with other travelers with the same Travel Personality as you, post pictures and videos of your trips, engage in destination discussions, and much more! The community is a great place to learn about destinations, make friends, and share your experiences.
To get started, take the scientifically validated Plog Travel Personality Quiz to learn about yourself and what kinds of destinations you will probably like the most.
Featured Destination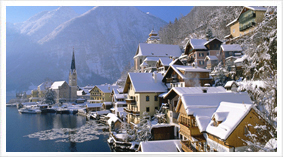 The Austrian Alps
The Austrian Alps cover the nation's west and central areas, extending across 70% of the country. They attract visitors of all personality types due to the beauty of the mountains, lakes, villages and the cities that are generally in the foothills. Innsbruck is the only large city that is nestled right in the mountains.
Active travelers come for skiing, snowboarding or snowshoeing in winter. The Austrian Alps abound with resort choices, and Innsbruck hosted the Winter Olympics twice in 12 years, 1964 and 1976.
Even the most sedentary nature lovers can take in the highest mountains by car, driving along the Grossglockner High Alpine Road.
All in all, the Austrian Alps offer a modern infrastructure, high service standards and, most of all, friendly hosts.
For more information on the Austrian Alps, such as and things to see and do, click below and see what our renowned Editorial Director Nadine Godwin suggests as the best things to see and do based on your personality type.
My Travel Corner